Archive for the '
How-To

' Category
Written on September 18, 2008
|
Filed Under How-To
This post is summarized from the FreelanceSwitch. Photo by FreelanceFolder.
Deadline is something that you can not get off your head when you are in a freelance working environment. The clients all expect you to finish up the job before the deadlines, which is often NOT the case and you end up landing in a mess. This article will discuss some points which you can employ to keep a tight check on deadline issues.
Do Not Be Stressed Over Deadlines
Take the deadlines as something that is motivational. Just think, without a deadline, a one week project will be competed in two weeks; will it be good for overall business and net earnings? I do not think so. Without a deadline something will always distract you from your job in hand and will result in a sloppy and sluggish performance, which can then never turn to a profitable business venture ever. This tickling reminder back of your head will always keep you on track and will result in the optimum work output from you. This approach will also help you to free yourself from unnecessary drudgery of stress and strain.
Set a Fake Deadline For Yourself
This is actually a pretty good idea to combat the real deadline; that is to set a dead few days before the actual one and try your best to cling to the fake one. Thus even if in any case you end up missing the fake one, you actually will still have few days ahead to cover it up resulting in client's satisfaction. Fake deadlines should be followed by all means as an actual reality, this will not only boost performance, but back in your head you will always know that you have the safeguard properly placed.
Reverse the Role
Sometimes it is the clients who will cause you to sit idle by not providing you with necessary project information on time. In many cases they will not realize this and will still expect you to finish the whole thing within the deadline. In this case, you should speak to the client and diplomatically make him understand that you only can do your part on time if they also do their part timely.
Thus by adopting the above mentioned tactics, in many cases you will be able to deal with the deadline issue more effectively. There are 5 others ways to meet deadlines discussed in previously. Check it out
Written on August 26, 2008
|
Filed Under How-To
Usually the non-sales persons will consider any kind of sales-person as a manipulative money lecher, who, should be barred from making any progress in his intent. When it comes to 'sale' services, a freelancer will naturally fell uncomfortable and disinterested.
This article will thus shed light on few myths about sales and why should you be proficient at this aspect of your freelance business.
A Matchmaking Game
To many people, a sale is just a manipulation from seller's part to sell the product. However, this is not true. What salespersons do is they try to make a match between their services and the need of client. In the end, both of them are benefited from each other. It is the building of a relationship that can be really handy when the client needs some kind of solution.
A Numbers Games
Off course you need to charge the customer a certain amount in exchange of your service. In the end, you also need to generate a certain amount for you business and life. Different business may have different number values, but the basic principle is same for every business. Thus there is nothing abstruse behind a freelancer's aim to sale his service.
Do Not Neglect
Many freelancers will try to avoid sales activities when they are busy with projects or other things. This is a blunder that may seriously impede your revenue generation. You should conduct sales activities at least one hour per day. Set aside some extra few hours per week to review your sales status and evaluate your sales strategy.
Written on August 8, 2008
|
Filed Under How-To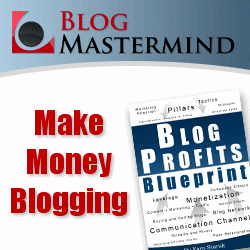 In every bloggers life comes a special day - the day they first launch a new blog. Now unless you went out and purchased someone else's blog chances are your blog launched with only one very loyal reader - you. Maybe a few days later you received a few hits when you told your sister, father, girlfriend and best friend about your new blog but that's about as far you went when it comes to finding readers.
Here are the top 8 techniques new bloggers can use to find readers. These are tips specifically for new bloggers, those people who have next-to-no audience at the moment and want to get the ball rolling.
It helps if you work on this list from top to bottom as each technique builds on the previous step to help you create momentum. Eventually once you establish enough momentum you gain what is called "traction", which is a large enough audience base (about 500 readers a day is good) that you no longer have to work too hard on finding new readers. (Now, this blog has a 1000++ readers, are you one of them? If no, Join us now!) Instead your current loyal readers do the work for you through word of mouth.
Top 8 How-To Tips
8. Write at least five major "pillar" articles. A pillar article is a tutorial style article aimed to teach your audience something. Generally they are longer than 500 words and have lots of very practical tips or advice. This article you are currently reading could be considered a pillar article since it is very practical and a good "how-to" lesson. This style of article has long term appeal, stays current (it isn't news or time dependent) and offers real value and insight. The more pillars you have on your blog the better.
7. Write one new blog post per day minimum. Not every post has to be a pillar, but you should work on getting those five pillars done at the same time as you keep your blog fresh with a daily news or short article style post. The important thing here is to demonstrate to first time visitors that your blog is updated all the time so they feel that if they come back tomorrow they will likely find something new. This causes them to bookmark your site or subscribe to your blog feed.
You don't have to produce one post per day all the time but it is important you do when your blog is brand new. Once you get traction you still need to keep the fresh content coming but your loyal audience will be more forgiving if you slow down to a few per week instead. The first few months are critical so the more content you can produce at this time the better.
Written on August 6, 2008
|
Filed Under How-To
Blogging is a good way to earn some side-cash in your spare times. And it is also a suitable way to leave a mark in the world of freelance writing. Obviously, earning is a major point to note in this work. You will surely want as much as you can get from your writing. However, it is not always the ideal case. In many cases the blog owner will have a set price to pay you for each post you write. The price will not be stated in the advertisement, and it will be decided upon negotiation. So, when you place your pre-determined rate, you should be aware of the following principles:
What Is The Market Rate?
The idea is to check from other advertisement about the type of blog you are going to do. Surely few of them will have it price stated and you can get a fairly good conception about the general pricing. Normally, picture and jokes type blog are really short and thus least paid, while blogs on specialist field such as law, information technology or medical usually pays the highest and in length these are longer than the other types of blogs. Check out the rate for blogging jobs at our job board.
Written on July 21, 2008
|
Filed Under How-To
Marketing is one of the key aspects in freelance business. You really have to spend some good amount of time on thinking and planning about how to market your work and skill set. However, many freelancers actually spend their valuable amount of time on marketing in a view to get new clients, and completely overlooking the existing client base.
This article will shed lights on 3 Steps that will lead you to get more work from your existing client base instead of looking for new clients all the time:
Ask for 10/15 minutes of Consultation
The general trend is, most of the time freelancers get clients though referrals. It is the clients who contact the freelancers with a specific job in mind and hands that off to the freelancer. Once the freelancers finish the project, it is handed over to the client and in most cases we will never hear anything from that client until he is faced with a similar kind of projects to be done.
To prevent this from happening, instead just letting the client go, try to discuss about his business and functional mechanism of his business. Just ask politely for 10/15 minutes. Most of them will be more than happy to have a discussion. The main objective is to find out where, and what kind of bottleneck that the client is having and trying to solve them. This can lead to a long term satisfactory relation being develop and you may end up having a continuous steam of work.
Prepare a Questionnaire for The Client
It is the best advice to have an open-ended question for the client during the 10/15 minutes discussion. Questions such as "Is there any service that they used to offer but not offering now because of staff shortage", can really open up opportunities for you.
Submitting a Proposal
Once you have finished the discussions and though about it, you will be able to figure out which way you can help them, if any. Then it is time to prepare a proposal where you specifically ask for the work. You put forward your idea and method in a simple plain word so that it sounds both lucrative and beneficial to the client; and it really soars up you chances of finally getting the work.
Thus, if we can concentrate a bit on our existing client base, then with a little plan and patience, great benefit can be derived. Take these advice seriously and gain your client base.
This post is summarized from How to Get More Work from Existing Clients?. Photo by NWSD.