Working in freelance mode can generate a good turn over in terms of income and freedom of work. However, to make this trend consistent, you have to ride out some rough issues such as being overworked at times and boredom. Therefore, you must apply some techniques to tackle these factors and gain maximum profit.
This article is introducing the 25 freelance tips in a five series article. Below is the initial first five workarounds:
1. Be Selective
Be choosy about which work you should accept and which you should leave out. Because, some clients will have projects that are either way too spread out or they will offer low rate for their projects. In that case it is just a time waste to engage as the project will bring too little of a profit for an extended amount of work.
2. Improve Reusability
When you work for multiple clients at the same time, in many cases you will have two or more clients dealing with similar kind of project. In that case you should do your research in such a way that you can use the information for both of the projects, thus not having to undertake multiple research attempts. Your clients will not be bothered about this at all, in fact they will be happy that you have completed the task faster than they expected.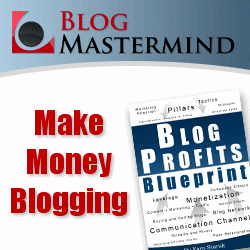 In every bloggers life comes a special day - the day they first launch a new blog. Now unless you went out and purchased someone else's blog chances are your blog launched with only one very loyal reader - you. Maybe a few days later you received a few hits when you told your sister, father, girlfriend and best friend about your new blog but that's about as far you went when it comes to finding readers.
Here are the top 8 techniques new bloggers can use to find readers. These are tips specifically for new bloggers, those people who have next-to-no audience at the moment and want to get the ball rolling.
It helps if you work on this list from top to bottom as each technique builds on the previous step to help you create momentum. Eventually once you establish enough momentum you gain what is called "traction", which is a large enough audience base (about 500 readers a day is good) that you no longer have to work too hard on finding new readers. (Now, this blog has a 1000++ readers, are you one of them? If no, Join us now!) Instead your current loyal readers do the work for you through word of mouth.
Top 8 How-To Tips
8. Write at least five major "pillar" articles. A pillar article is a tutorial style article aimed to teach your audience something. Generally they are longer than 500 words and have lots of very practical tips or advice. This article you are currently reading could be considered a pillar article since it is very practical and a good "how-to" lesson. This style of article has long term appeal, stays current (it isn't news or time dependent) and offers real value and insight. The more pillars you have on your blog the better.
7. Write one new blog post per day minimum. Not every post has to be a pillar, but you should work on getting those five pillars done at the same time as you keep your blog fresh with a daily news or short article style post. The important thing here is to demonstrate to first time visitors that your blog is updated all the time so they feel that if they come back tomorrow they will likely find something new. This causes them to bookmark your site or subscribe to your blog feed.
You don't have to produce one post per day all the time but it is important you do when your blog is brand new. Once you get traction you still need to keep the fresh content coming but your loyal audience will be more forgiving if you slow down to a few per week instead. The first few months are critical so the more content you can produce at this time the better.
Blogging is a good way to earn some side-cash in your spare times. And it is also a suitable way to leave a mark in the world of freelance writing. Obviously, earning is a major point to note in this work. You will surely want as much as you can get from your writing. However, it is not always the ideal case. In many cases the blog owner will have a set price to pay you for each post you write. The price will not be stated in the advertisement, and it will be decided upon negotiation. So, when you place your pre-determined rate, you should be aware of the following principles:
What Is The Market Rate?
The idea is to check from other advertisement about the type of blog you are going to do. Surely few of them will have it price stated and you can get a fairly good conception about the general pricing. Normally, picture and jokes type blog are really short and thus least paid, while blogs on specialist field such as law, information technology or medical usually pays the highest and in length these are longer than the other types of blogs. Check out the rate for blogging jobs at our job board.
Do you feel surprise to see we changed the theme for our community job board? After 10 months since the previous changed, our management decided to give a fresh look for community.
Why Change?
As I told by few employers, our community should have a new look to show our commitment on this community. If we don't change, people will think that our community is dead. Moreover, we are preparing a launch for our new feature-Part Timer Profiling Service. Prior the launch, we are finalizing a new theme to accommodate this feature.
Who Change?
For the first 4 days of polling, 55% of the voters agreed that the new theme is good. Thanks to Sharine Loh for designing this new theme for us.
What's New?
We had added a new polling system to collect feedback from the community from time to time. For this month, we would like to know the response from the community on our new look. Feel free to give us a vote.
What's Next?
In the near future, we are launching a new feature which profiling the Part Timer and Freelancer. You may post a simple profile with us. We will showcase your profile on our community board. It allows the employer to contact you directly if they find your profile interesting and meet their requirement.
Any suggestions on our theme please let us know. If you haven't seen it yet (and are looking in your RSS reader/Email etc) make sure to stop by and visit us.
There are many freelancers who earn their living entirely from various freelancing activities such as web design, editing, copy-writing etc. However, they all have the following five traits in common and this article will reflect some lights on these traits:
Design/Write Each Day
The primary attraction towards freelance work is due to the fact that the freelancers love what they do. They have the love for writing or drawing or whatever skill they have developed. And by involving this to a freelancing career path is one of the most desirable to them as that means bringing money for something he would have done anyway. It pushes them to cling to their work everyday.
Being Proactive
When they have designed something really good or have written down something worthy, they do not sit back and expect the local newspapers or magazines to call them up for the material, instead, the freelancers are proactive in letting the local publishers know that they have something at hand. Most of the freelancers tend to market their product in as many places as they can. They have the habit of taking the initiative in their own hand.